About our Sponsors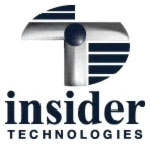 Insider Technologies Limited (ITL) is a UK-based software house and services company, a Microsoft Gold Certified Partner and Quality certificated to ISO 9001:2008 and TickIT.
A private independent company, ITL was founded in 1989 and is based in Salford Quays, Manchester in the UK (near Peel's new MediaCityUK for BBC North in the thriving business docklands).

Insider Technologies
HP NonStop systems are at the heart of organisations that can not afford to let their mission-critical applications become unavailable. Insider Technologies provides application management and support for hp NonStop systems through a combination of systems management solutions:
System, Service & Application Management for HP NonStop Servers
General Features
Reflex 80:20 is a graphical, integrated suite of management and automation applications which run on HP NonStop and NT systems. Reflex offers a single consolidated view of the health of an entire HP NonStop network, including the very latest ServerNet clustering technologies.
The package is the ideal single replacement for the OMFT, VIEWPOINTT, VHST and NSXT products.
Mainframe-Class Parallel Batch for HP NonStop Servers
MultiBatch is a mainframe class Batch scheduler product for the HP NonStop Server arena. It allows Users to configure and automatically sequence any number of Batch jobs to create an applications off-line processing flow.
This Batch program execution can be monitored for start time, length of execution and successful and unsuccessful completion. Based on this criteria, problems can be escalated to other management applications or other Batch jobs can be started.
The package comes equipped with a configuration GUI and a full set of reporting and management tools.
Total graphical management for BASE24T XPNET users
Reflex ONE24
is the next generation approach to the management of BASE24T and the NonStop system components that support it.
Reflex ONE24 incorporates an all-in-one suite of system and application monitoring, automation and service management modules for your BASE24T environments and the supporting hardware and system software. Reflex ONE24T uses an easy to configure, NonStop WIN32 graphical interface that offers a comprehensive view of the entire hp NonStop network (K or S series or a combination of both) from any number of configured PCs.
XPNET Performance & Tracking
The XPERT24 module of Reflex ONE24 provides a next generation approach to monitoring the real-time performance of the XPNET layer of your BASE24 application.
XPERT24 avoids heavy disk I/O on key critical BASE24 transaction files in favour of an advised, low-overhead approach. This approach also ensures that as transaction throughput increases over peak time periods, XPERT24 requires no additional CPU or disk resource to meet the extra demand on the hp NonStop platform. Low resource utilisation is also maintained when adding additional ATMs and POS devices to the XPNET layer for increasingly larger device networks.
Central Enterprise Control of your NSK servers using HP OpenView Operations
The Reflex Smart Plug-In (SPI) for hp OpenView is hp certified and provides a powerful inclusion within hp OpenView Operations (OVO) for managing hp NonStop servers.
The Reflex SPI is an out-of-the-box solution that links seamlessly with the hp OVO Management Console using hp approved techniques for integration. The hp OVO Smart Plug-In technology demands a greater level of sophistication for central enterprise control and goes beyond basic event alerting. The Reflex SPI offers a comprehensive view of your entire hp NonStop network (K or S series, or a combination both) from the hp OVO Management Console.
For more information please email insider@tandemworld.net
To advertise on this site or to become a sponsor please email: info@tandemworld.net