About our Sponsors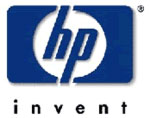 HP is a technology company that operates in more than 170 countries around the world. We explore how technology and services can help people and companies address their problems and challenges, and realize their possibilities, aspirations and dreams. We apply new thinking and ideas to create more simple, valuable and trusted experiences with technology, continuously improving the way our customers live and work.
No other company offers as complete a technology product portfolio as HP. We provide infrastructure and business offerings that span from handheld devices to some of the world's most powerful supercomputer installations. We offer consumers a wide range of products and services from digital photography to digital entertainment and from computing to home printing. This comprehensive portfolio helps us match the right products, services and solutions to our customers' specific needs.
HP Education Services
HP Education Services (HPES) are an industry leading provider IT Training in the UK and Ireland region.
HPES provides a full range of HP and other platform training.
Please visit this link for full details of our Education Portfolio: www.hp.com/uk/education
Our NonStop Training portfolio is second to none within EMEA and covers the entire portfolio of NonStop Training deliverables.
We offer the full range of scheduled, on-demand, customised and on-site NonStop Training courses to suit your need. Check the official HP Education web site at education.hp.com/curr-nonstop.htm and follow the UK link.
Our Trainers:
All the knowledge and experience within HP UK and beyond is available to you through our combined pool of instructors. Each of our instructors has real world experience on customer systems, they are not just PowerPoint Jockeys.
Our instructor's skills are always being updated because when not in the classroom, they are working on customer systems acting as consultants. They advise on new practices and new systems bringing all that experience with them to the classroom. HPES instructors know you and they know your systems.
Our instructors are certified under HPCP, the new standard for NonStop professionals. And because our instructors have passed all these exams, we can deliver all the courses that are preparatory to them.
All out instructors are regularly assessed not just as a one-off exercise as some other providers but as part of our quality procedures.
Our Curriculum:
We have a curriculum that is as broad as it is deep and is continually updated. Some new releases include:
NonStop s-series server administration training (U5449S)
NonStop s-series accelerated operator training (U5448S)
Open system services (OSS).basic commands and utilities (U5516S)
Open system services (OSS).advanced commands and utilities (U5517S)
NEW !
HP NonStop Certification
NonStop configuration and planning AIS exam preparation (U4168S)
NonStop S-series data communication basics AIS exam preparation (U4169S)
NonStop systems and technologies AIS exam preparation (U5085S)
NonStop Kernel basics AIS exam preparation (U5084S)
HP EMEA Certification
Our Training Centre:
NonStop Training had moved to our new permanent home in Highfield Park near reading. This residential training centre is located in beautiful countryside and has been custom converted to a state of the art IT Training centre that boasts the new HP Worldwide Virtual Lab that contains over $7 million worth of cutting edge technology.
Please go here for full details. Great Savings with CarePack Please go here for full details. Great Savings with CarePack Please go here for full details. Great Savings with CarePack
HP's new CarePack initiative allows you to make substantial discounts on all your training requirements all the time. These discounts are not time bound .you do not have to take the training in the next three months. They can be used to meet your training requirements for other platforms too. Our upfront course costs are less expensive while our discounts, which are substantial, are ongoing and are easily obtained. Full details can be obtained here.
Contact details:
Tim Lydiatt
hp NonStop Education
tel: 01344 368 822
mob: 07947 451 212
email: jamie.williamson@hp.com
www.hp.com/uk/education
For more information please email hp@tandemworld.net
To advertise on this site or to become a sponsor please email: info@tandemworld.net